Product Description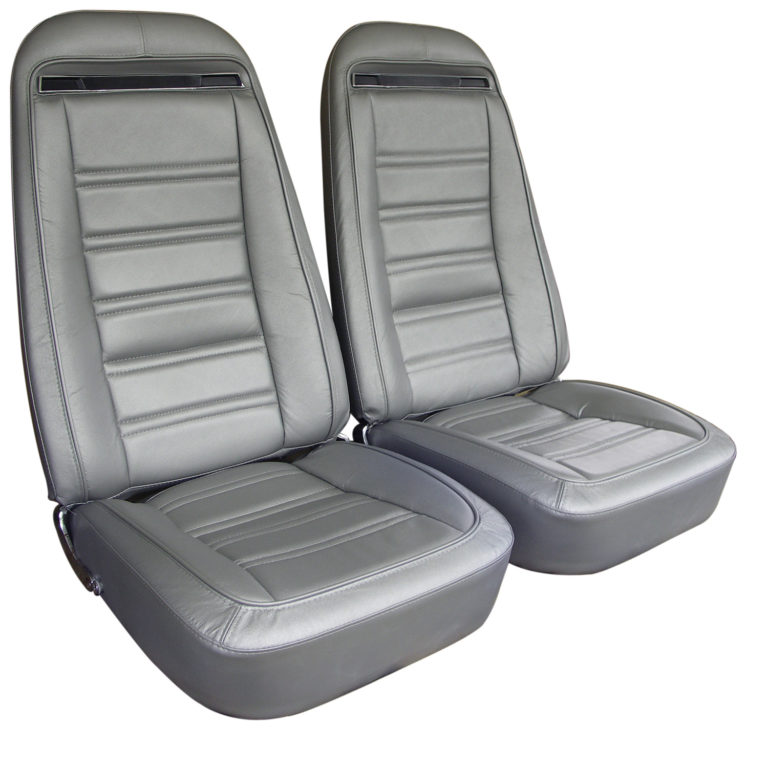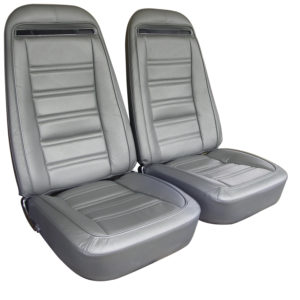 Your choice of Seat Covers installed on all new Frames! If you need new frames and seat covers, or if you want to drive your Corvette while your seat covers are being installed, CA now offers all new, reproduction seat frames (less tracks) professionally mounted with new foam and new Seat Covers of Your Choice! Choose from Vinyl, Leather-Like, Leather/Vinyl, Driver Leather or 100% Leather Seat Covers. Your seats arrive completely and expertly assembled, ready to install into your Corvette. NO CORE CHARGE, nothing to return or send back. Specify exact year and color. New reproduction tracks available separately.
Each Mounted Seat Cover Set Includes:
All new, reproduction Seat Frames and Adjuster Handle Brackets
New Seat Foam
New Seat Covers
New Seat Cover Installation Kit
New Seat Back Hinges
All New Seat Hardware like bolts, bumpers and stops
2 New Seat Backs
New Seat Back Upper Moldings (70-75 Only)
Professional Assembly and Mounting
Reproduction seat tracks also available separately.
SHOP NOW! 1970-1978 Corvette Mounted Seat Covers

Corvette is a registered trademark of General Motors Corporation.