Auto Accessories of America has manufactured and distributed the highest quality parts, interiors and accessories for the automotive aftermarket since 1977. We have been making door panels, dash pads, seat covers, seat backs, and various other interior trim items since 1985.
Our large central Pennsylvania manufacturing facility provides plenty of space for modern equipment and raw materials, which means higher production and faster turnaround times for you. But offering quality products at competitive prices has always been our top priority.
Auto Accessories of America uses a combination of high tech processes and hand crafted detail for many of its applications.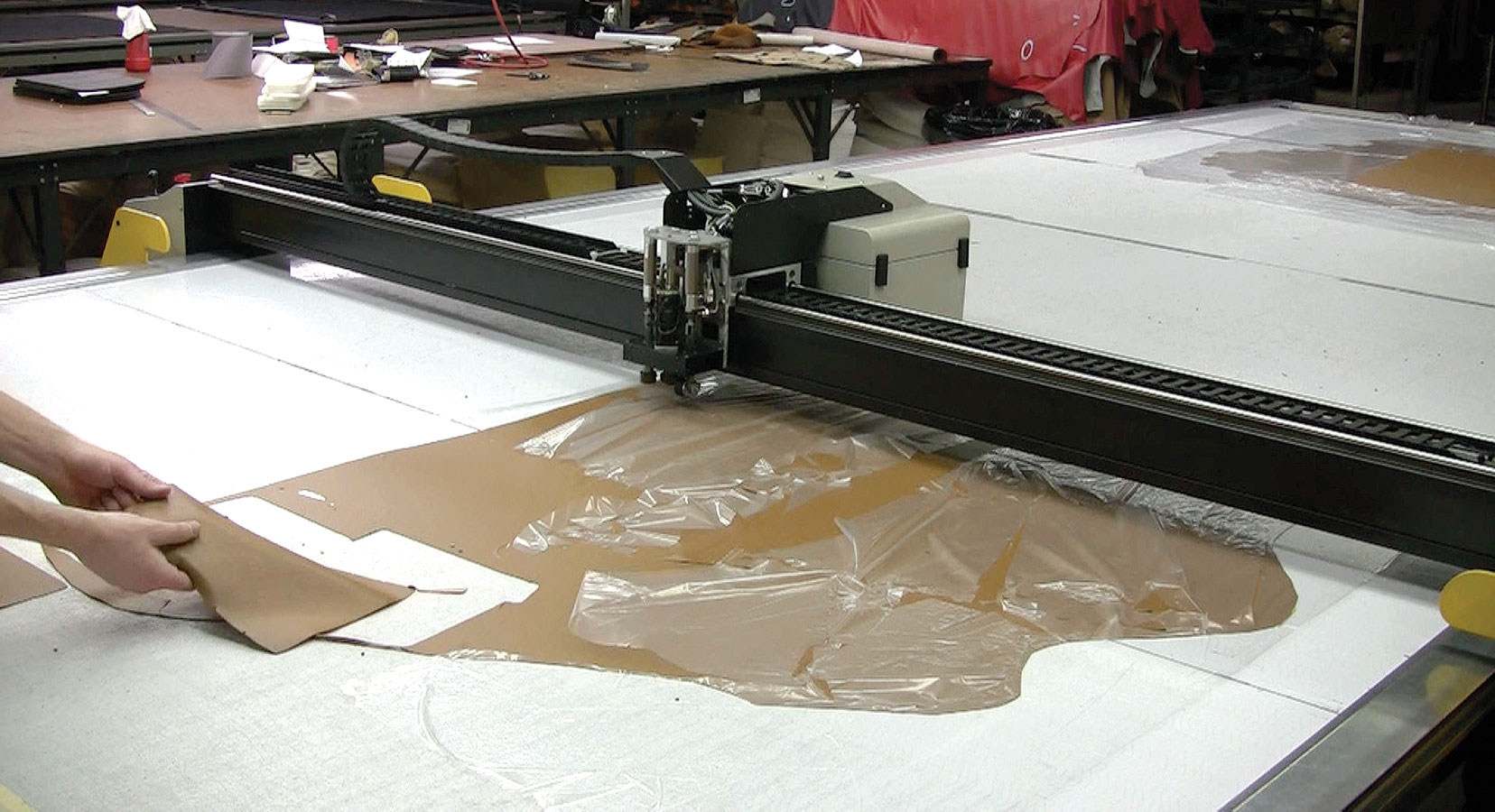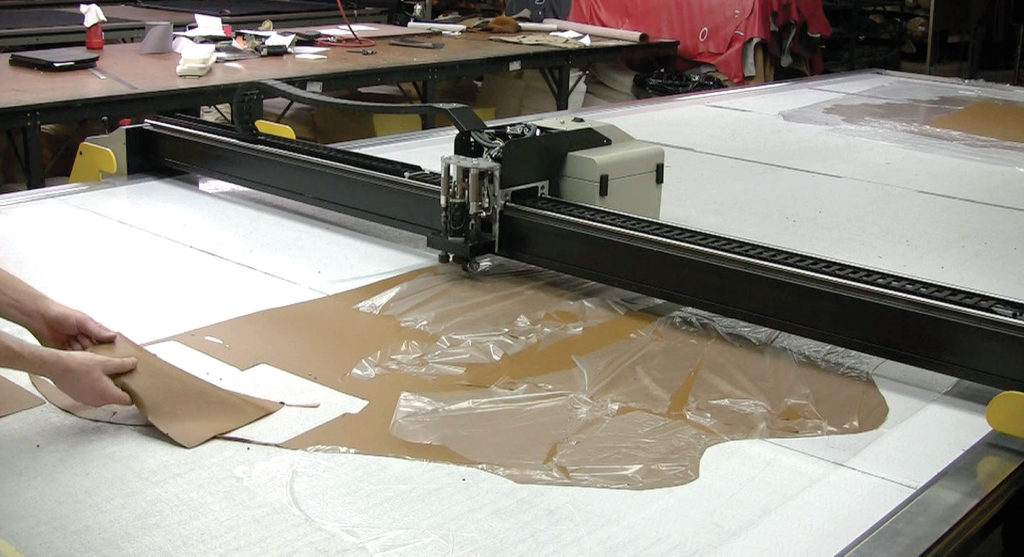 Some of our manufacturing capabilities include:
Cut & Sew — Gerber cutting machine and Sewing machines
Digitizing table to quickly pattern from original parts or samples
Multiple digital cutting machines
Multiple material capability including leather, vinyl, pressboard, corrugated, carpet, foam and film
Skiving, overlock, double needle and single needle machines
Team of skilled craftspeople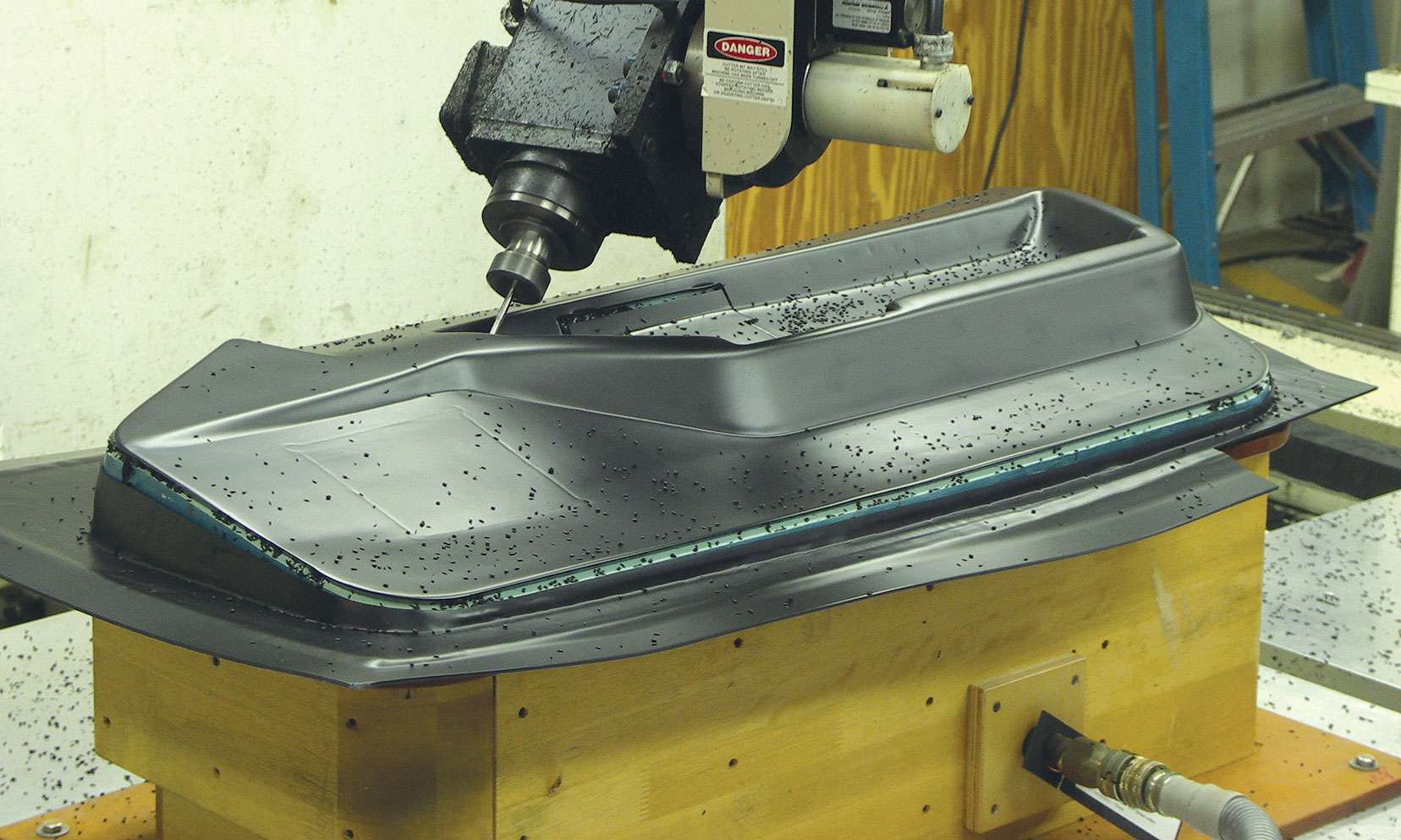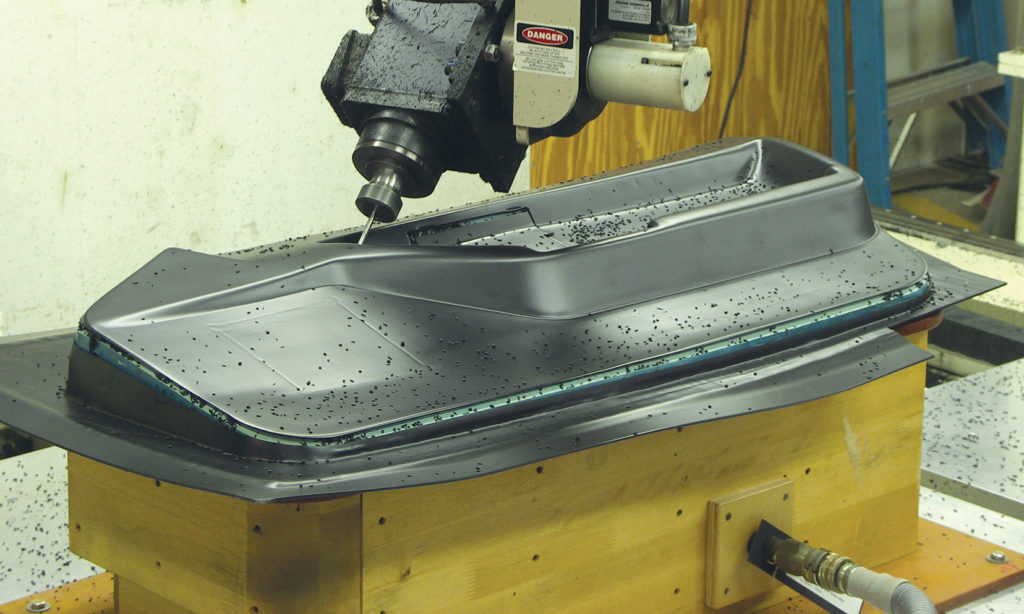 CNC Router
Utilize multiple 5-axis CNC routers
Large format CNC sewing for pleats and custom patterns
CAD capable for modeling and toolpath generation
Machining and trimming
Dies — Clicker Press
An 88 ton programmable press
Features multiple material capabilities including leather, vinyl, pressboard, carpet, foam and films
Steel rule and forged dies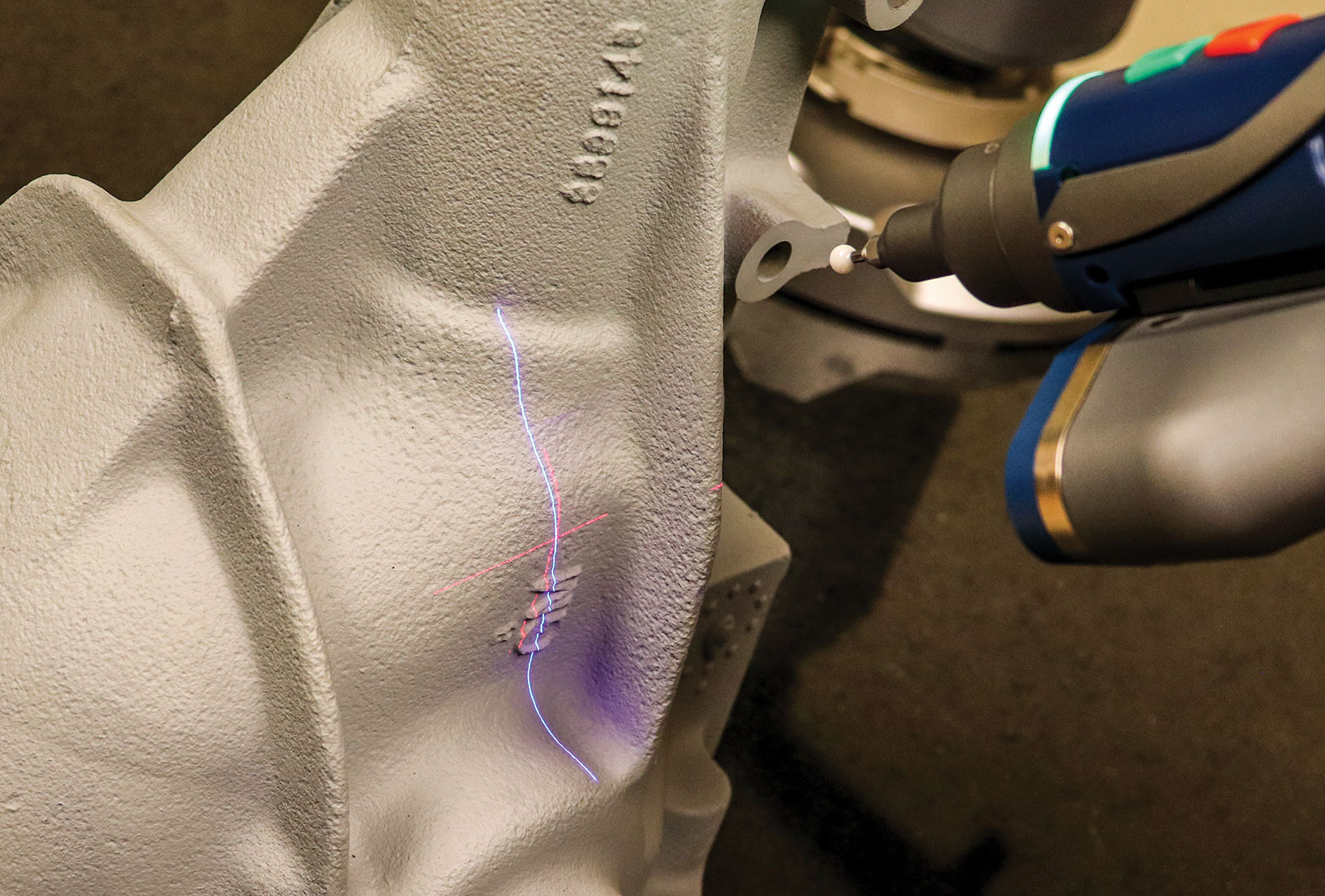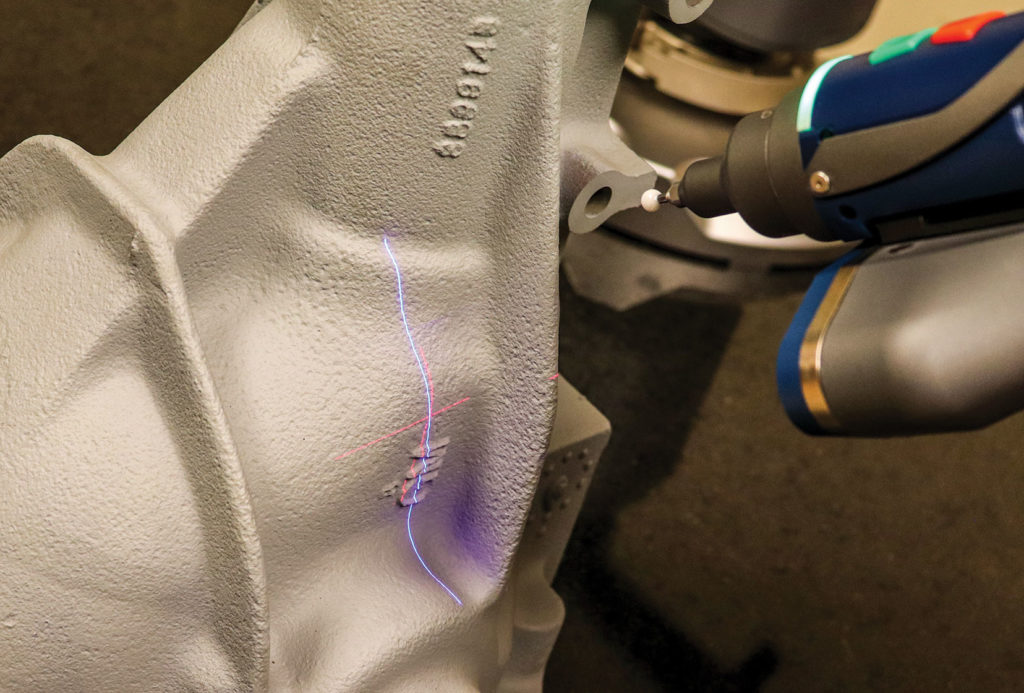 Engineering
3D Laser Scanner with physical probing capability
Accurately recreates OE parts for reverse-engineering
Allows for high-precision quality checks of critical parts
Full suite of 2D/3D modeling and digitizing software
CAM software for creating molds utilizing 5-axis CNC routers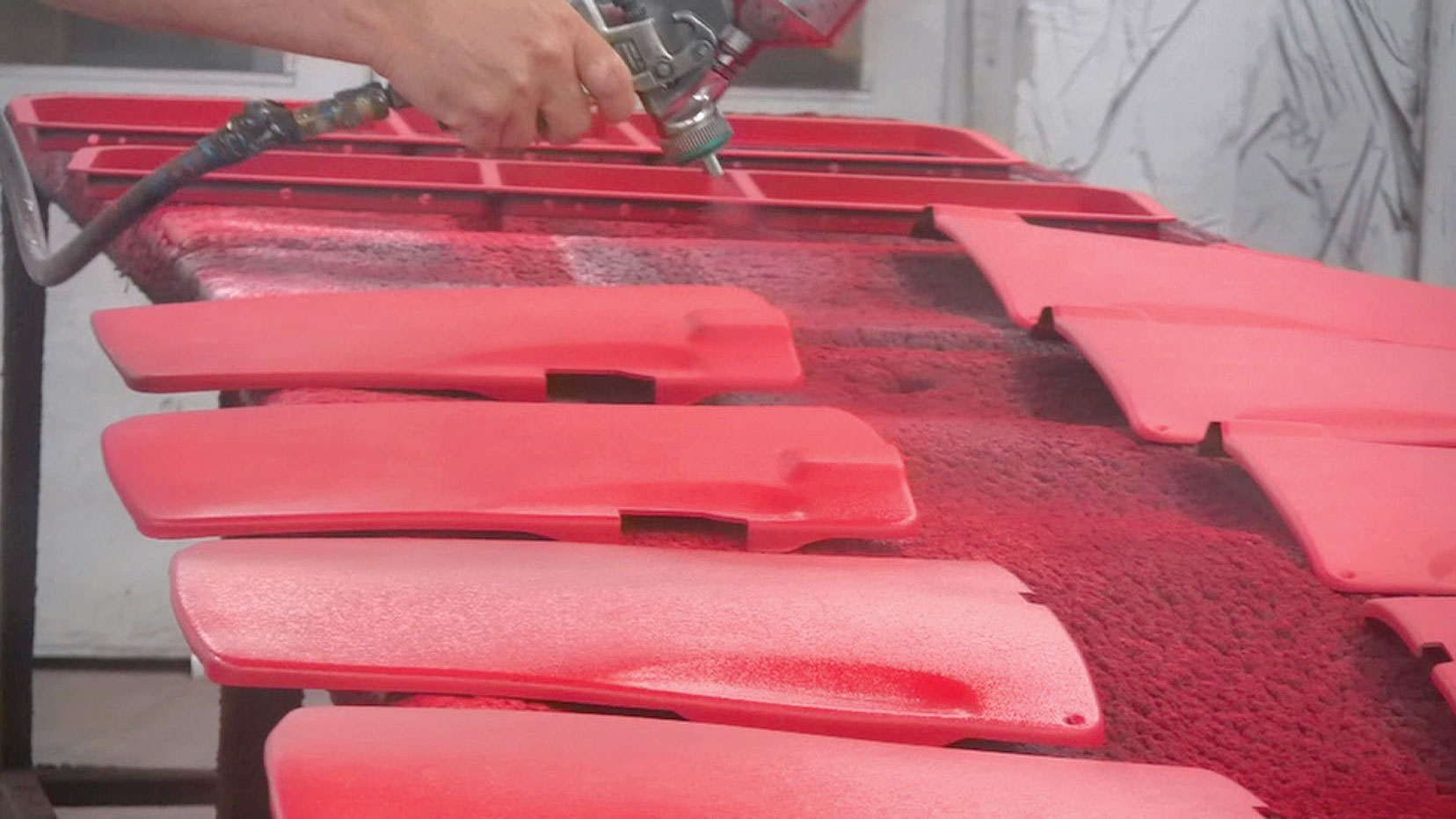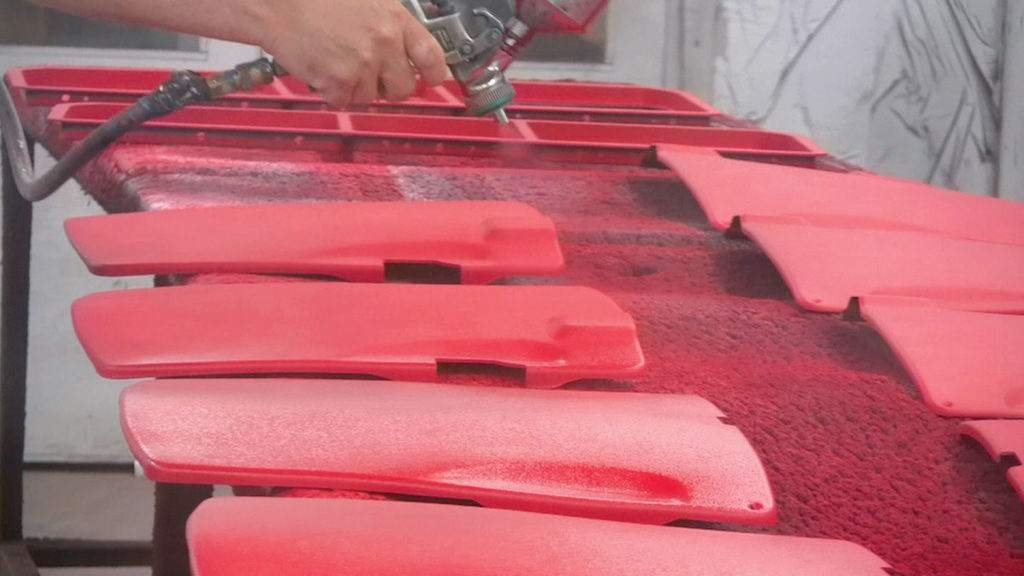 Dye & Paint
Large 25 x 14 downdraft paint booth with curing cycle, mix room and prep room
Over 100 interior colors in stock
Custom color matching ability
HVLP spray guns and equipment
Refurbishing
Media blasting
Parts washing
Welding
Painting


Thermoforming
Thin and thick gauge material compatible
In-house tool capabilities
Composite tooling available for low volume production
Wide range and large inventory of materials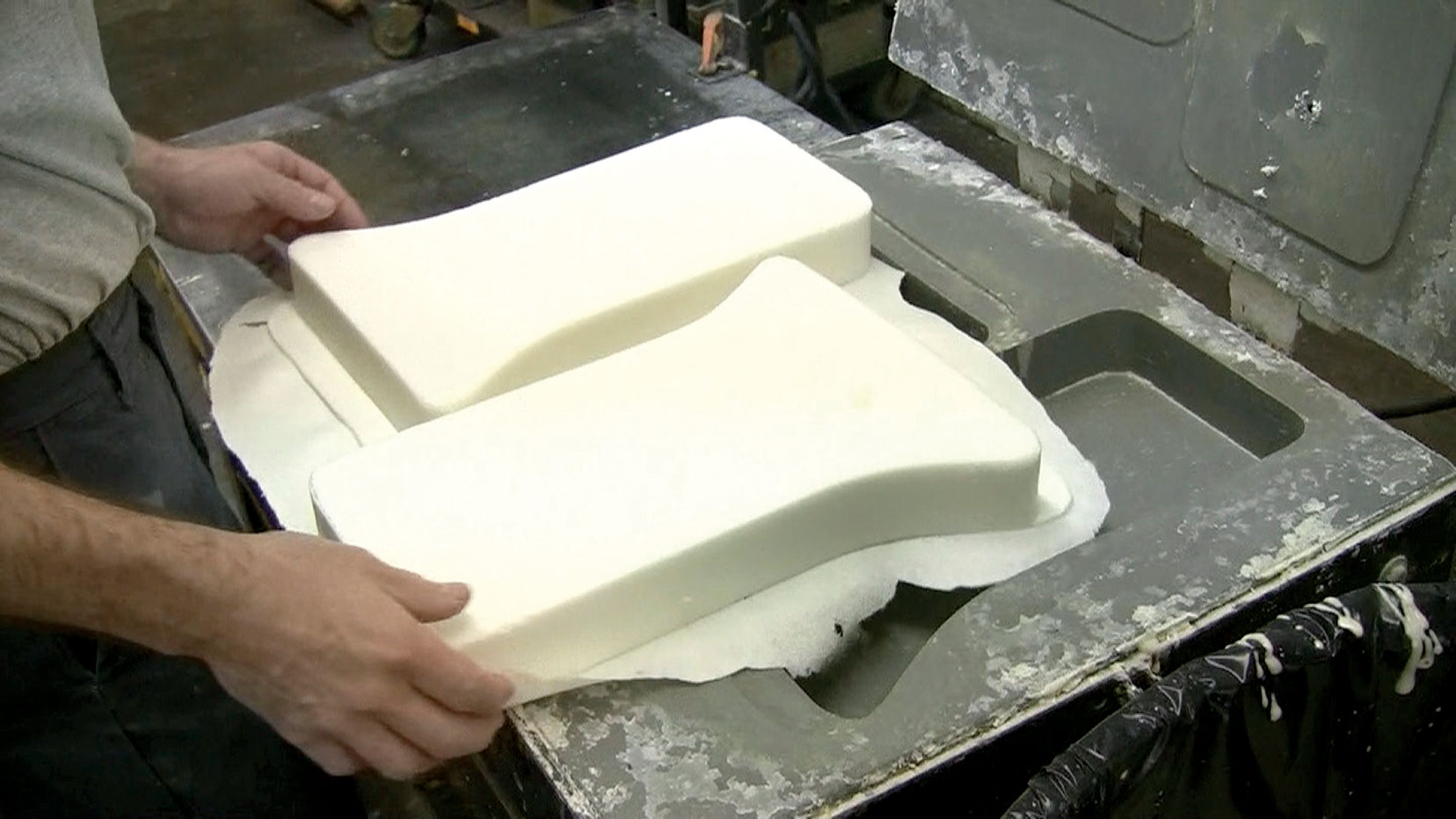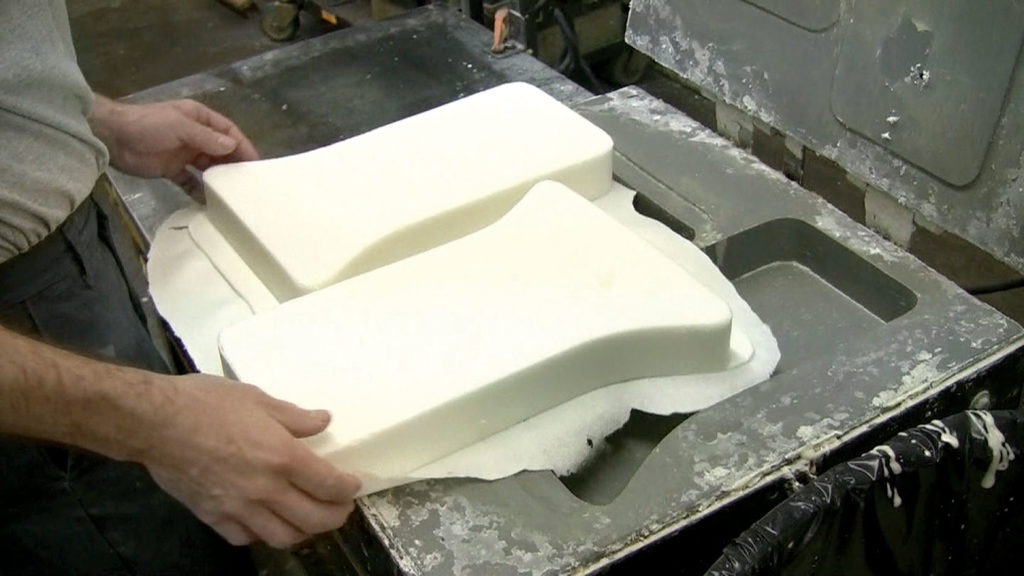 RIM Molding
Urethane foam products
Metered dispensing equipment
Seating and cushioned interior components
In-house tooling capabilities
Composite tooling available for low volume production