Corvette & Mustang Interior Packages
CORVETTE INTERIOR PARTS
Getting behind the wheel of a Corvette — classic or new — sets you up for the ultimate driving experience. The sports car community has been obsessed with these vehicles since they hit the consumer market in 1953, and Chevrolet shows no signs of slowing down anytime soon. If you own a C1, C2, C3, C4, C5, C6 or C7 Corvette, Auto Accessories of America is your one-stop shop for interior parts and accessories.
For your shopping convenience, all of our interior components are listed by make, model and year. Experts at Auto Accessories of America speak fluent Corvette and ensure your favorite ride stays on the road for years at a time. With a passion for Corvette generations old and new, no one has an inventory of replacement parts for your vehicle like Auto Accessories of America.
Interior Packages are available for 1959-2004 Corvettes and also 1964-1973 Mustangs.
WHY RESTORE A CORVETTE'S INTERIOR?
Each Corvette generation offers something unique from the last. No matter if you take your classic C1 to judging competitions or use a C7 as a daily driver, keeping a sports car's interior features in pristine condition adds to resale value and owner satisfaction. Whether you are after a new look for your Corvette or want to upgrade parts that have seen better days, Auto Accessories of America stocks the following popular replacement pieces for projects large and small:
CORVETTE INTERIOR RESTORATION SERVICES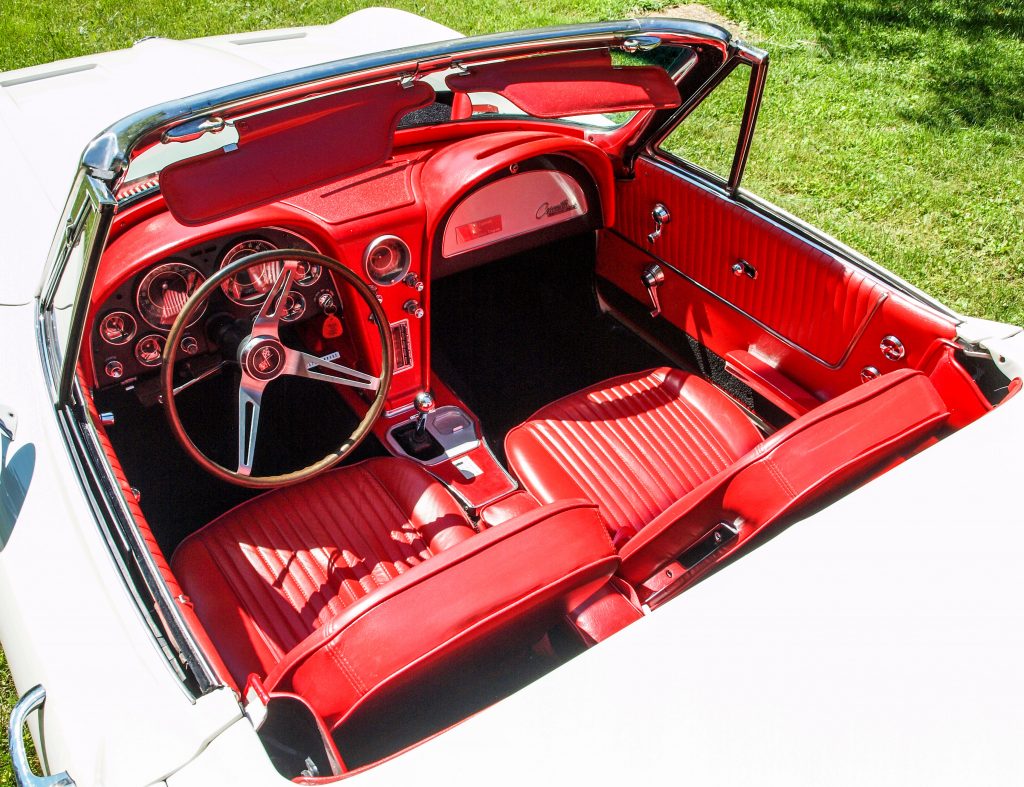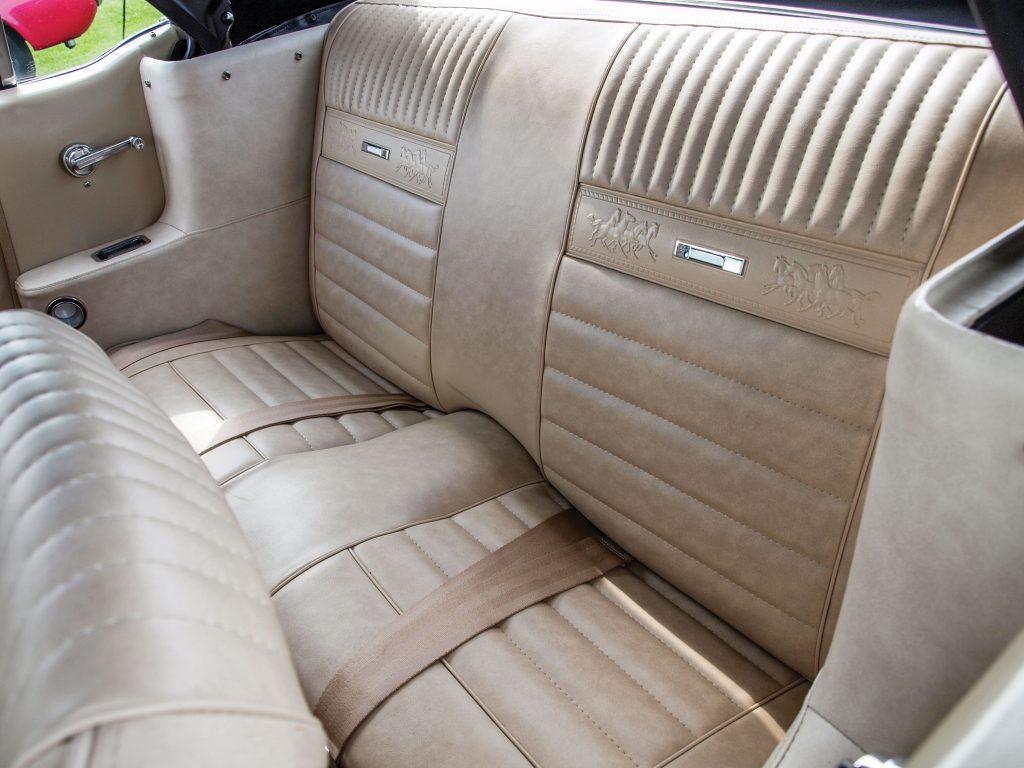 Auto Accessories of America is proud to offer our customers restoration services. While we stock our online store with individual interior parts, you can place an order for upholstery and cleaning maintenance surrounding factory components. The days of ignoring cosmetic damage in your Corvette's cabin are over as Auto Accessories of America experts can refurbish original parts through the following maintenance services:
1956-2004 seat cover installation
1963-1978 seat frame reconditioning
1966-1967 headrest recovery services
1977-1982 original steering wheel refurbishing
1984-2004 sun visor refurbishment services
New Seat Tracks, Frames and other parts are also available! By speaking to one of our sales representatives, you can determine an appropriate route for your restoration efforts. A number of our restoration services enable customers to send in worn parts, and we will replace liners, padding, upholstery and more. Shop our maintenance services by Corvette make, model and year, and our team will take care of the rest.
CONTACT AUTO ACCESSORIES OF AMERICA FOR INTERIOR PARTS
Auto Accessories of America is a part of the Extra Mile Brands family of companies serving the Corvette community for over 40 years. All of our reproduction parts are engineered to meet or exceed original specifications of the Chevrolet factory, and a number of our products are eligible for same-day shipping after processing. For more information about Corvette interior parts or to place an order, contact Auto Accessories of America today.
Interior Packages are available for 1959-2004 Corvettes and also 1964-1973 Mustangs.
Call today to build your interior package. 877-4AAAdirect or 877-422-2347
---