Auto Accessories of America's Stock Builder & Quantity Pricing Programs
Auto Accessories of America offers two unique programs designed to save you both time and money — Stock Builder (SB) and Quantity Pricing (QP). These premium programs offer high quality, high demand products to our dealers at special pricing with stocking level purchases.

The Stock Builder and Quantity Pricing programs are available to authorized Auto Accessories of America dealers to provide additional savings over their everyday wholesale pricing. Both SB and QP products are usually in-stock and ready for same day shipping.
Another benefit of both of these programs is the Minimum Order Quantity (MOQ) per product is kept low to allow dealers to stock what they need, when they need it, without having to overstock inventory. Dealers are able to purchase lower quantities of several different products instead of high quantities of one item. Typical MOQs range between 3-6 units.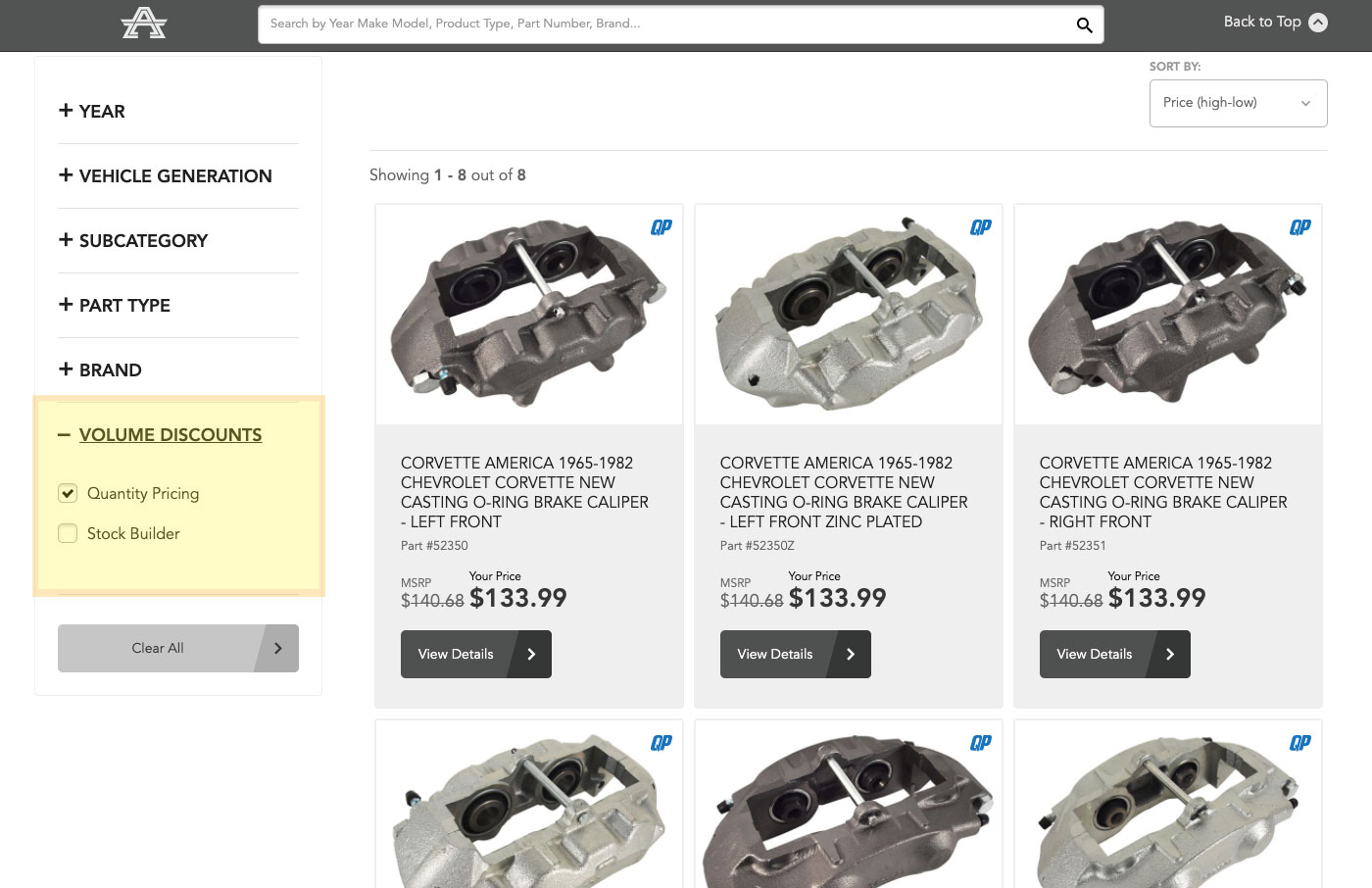 Stock Builder products have an additional benefit over and above our Quantity Pricing listings. Place any single order for $1,000 or more of Stock Builder items and get an Extra 5% Discount on the Stock Builder items. Or, when you order just $500 worth of SB items on an order you will automatically qualify for an additional 3% off the SB items. The additional savings is on top of any quantity discounts you qualify for.
Quantity Pricing products offer you the same great savings as our Stock Builder products, but they do not qualify for any additional discounts. Quantity Pricing items do not count towards the $1000 SB order.
Finding Stock Builder and Quantity Pricing items is easy. Just look for the "SB" and "QP" symbols that indicate which products are part of each program. You can filter by volume discounts for Stock Builder or Quantity Pricing or both!
Shop all Stock Builder and Quantity Pricing products today!